PRAY:
"Little Bug's
momma requested prayer for her therapy for muscle tightness....pray that it improves quickly!
Jenny
had a great report at the doctor! All the bleeding has healed up. Specific prayer requests: safe delivery, and for protection when the doctor performs an amniocentesis.
Pray for
Brinley
, she is still having lots of issues.
Please pray for Baby
KJ
and his momma and daddy; they received news yesterday that KJ has extensive encephalomalacia (soft or dying brain tissue). His odds are close to 100% for having either cerebal palsy, mental retardation, or both. Please pray for wisdom and peace.
Remember
Noah E.
and his family as they are facing a new diagnosis, with new problems to face. Pray for wisdom and understanding.
Camryn
is having some side effects of the chemo, and is feeling not so good. Please pray for her, for encouragement and strength.
April's
momma, "B", might be going in to labor; no update yet, keep her in your prayers!
Bentley
is still fighting a cough and cold, plase pray that she heals quickly.
How YOU can help: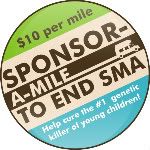 NEW REQUEST:
I'm sure you all already have hear about baby
Hope
;, but I wanted to add her to the prayer list. Please remember her!