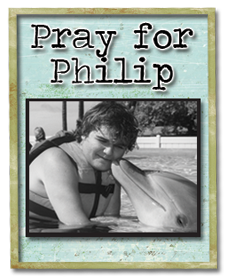 Please pray for Philip...here is a small update from his mom:
"Next week he is facing a very serious operation that will change is life. We met with the Dr. today and were told that after 18 brain operations and a stroke, etc, we will need to travel to an out of state hospital as soon as he is healed enough from his operation next week. The operation next week will be on his stomach and spine and a Cather into his brain."
Please also, visit
this
link for a detailed post about his condition. And pray!
And here is a new little guy to pray for:
Baby KJ
was born at 23 weeks, and has been in the hospital since January...he seems to be doing great and might be going home soon...please keep praying for good health so he can!