UPDATED:
Don't forget to check back with Jonah's Support blog for updates....and add their new button to YOUR blog! Let's help raise awareness.
Another family dealing with infertility: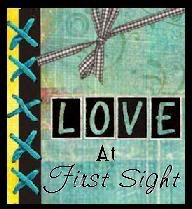 Pray for these:
Ashley
is a very sick little girl; she is having a biopsy on her bowel
tomorrow
TODAY
to see what is going on and what they need to do to help her. Please pray for a good report!
Beckham
is in the hospital; he is not doing well, and they found out he has a disease called Hemolytic Anemia. Please keep him and his family in your prayers.
Denise
will be having a
12 hour surgery TOMORROW TODAY
on her brain. Please pray for safety and success!!!!
Sweet
Ella
went to be with Jesus yesterday morning. When I checked this blog just now, I was totally shocked and it brought me to tears. Please pray for this family.
Baby
KJ
had hernia surgery this morning. No update yet...please pray that everything went well!
**Surgery went well; baby KJ is in a lot of pain**
Please pray for
Camryn
; she is going to be admitted either tomorrow or Monday to start treatment. Pray for them through this journey.
**Due to a cold, Camryn is being admitted Monday and radiation will begin Tuesday**
Ava
was diagnosed with Cerebral Palsy, and some other issues. She is also having some seizures. Pray for this little girl and her family!
James'
mom is asking for prayer for medicine time with her son; pray for peace and calmness for both of them.
Charity
will be having a major surgery on her trachea sometime next week; let's begin praying for her right now.
Bentley's
surgery was a success!! Please continue to pray for her during this recovery time.
Reagan
will be starting a new type of therapy; pray that it will be helpful for her.