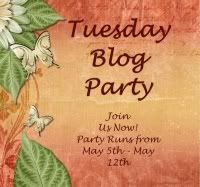 Don't forget, the Tuesday Blog Party starts today, and goes through next Tuesday, May 12th!
NEW REQUEST:
Please pray for
Jack Evans
; he is having surgery on his heart today!
PRAY:
Ava
is having a chest CT done today. Please pray it goes well, and they have good findings!